THIS GAME IS A PROTOTYPE. IT WAS IMPLEMENTED ONLY TO TEST OUT AND DEMONSTRATE THE CORE IDEA, SO MOST OF THE GRAPHICS, SOUNDTRACKS, AND OTHER GAME ASSETS ARE PLACEHOLDERS.
Screenshot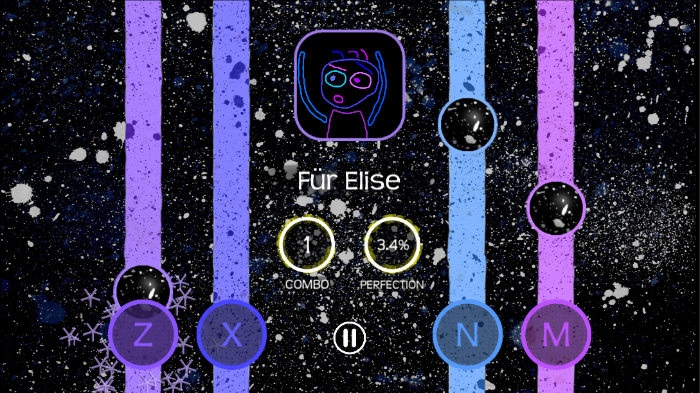 (Demo Screenshot)
Download On
(Platforms: macOS, Windows)
Core Idea
Boots-Cuts is a beatbox rhythm game. Players could record their voices as drum beats and play music notes by pressing the keys (just like other rhythm games).
Source Code